Sanam Arora
Chairperson, NISAU-UK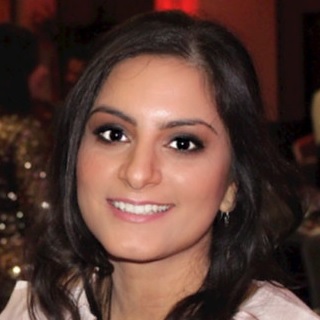 Sanam is the founder and chairperson of the National Indian Students and Alumni Union UK (NISAU), the largest association of Indian origin students and young professionals outside India. NISAU is a not-for-profit organisation she founded during her time as a student at the London School of Economics which has in a short span of time grown to be the leading voice of the young Indian diaspora, not just in the UK but also globally. The organisation provides a holistic model of support for Indian students in the UK. During the Covid-19 pandemic the organisation worked very closely with both the Indian and British Government to support Indians stranded in the UK. This included helping thousands of Indians with their queries on behalf of the Indian High Commission, as well as supporting them with provision of food, groceries, advisories, mental health support, training sessions as well as the Vande Bharat Mission, the world's largest repatriation mission. Amongst its many laurels the organisation is acknowledged for its campaigning and lobbying efforts in ensuring the return of the Post Study Work visa in the UK, as well as for providing thought leadership in the field of education in the UK-India context. NISAU is also recognised for curating some of the most impactful India-centric events in the UK, and amongst various thought leaders the organisation under Sanam's leadership has hosted speakers such as Mr Rahul Gandhi, Dr Raghuram Rajan and Mr Akshay Kumar.

Sanam is a regular contributor on education and UK-India relations in the press and has spoken at various prestigious forums including the Pravasi Bharatiya Divas, British Parliament, Westminster Forum and the University of Oxford. She has been awarded and nominated for numerous awards in recognition of her services including the Honorary Studentship of the LSE; the highest honour that the London School of Economics SU can bestow.

By profession, Sanam is an Investment Management consultant and works with leading asset managers, providing strategy consulting and advisory. She has expertise in Product Strategy, Development and Governance, Market Entry, Cross-Country Joint Venture Management, M&A and Communications projects; as well as programme management of a varied portfolio of complex projects. She has led major transformation engagements for various investment managers including leading on a Brexit project.
Copyright © National Indian Students and Alumni Union UK, a not-for-profit registered in England and Wales under the registration number 14371877. All rights reserved.