Our Campaigns
Fair Visa Fair Chance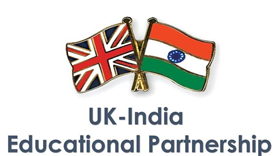 Background:
Indian students coming to the United Kingdom to experience world class education and training is a long-term trend. However, changes to immigration regulations have severely impacted this exchange — the number of Indian students coming to the UK has plummeted by 25% as they feel a sense of hostility in the UK given the restrictions and treatment. Education export forms a significant part of the bilateral Indo-UK relationship and this fall in Indian applicants is likely to negatively affect Indo-UK educational and trade ties in the future. As the spill over effects of these changes are important to both sides, it is necessary for both the countries to address this issue. As the national body representing Indian origin youth in the UK, the National Indian Students and Alumni Union UK wants to ensure that the UK Higher Education sector can continue to flourish with a good intake of Indian students; that Indian students are able to come to the UK and study here — without having to worry about choosing between the UK and other competing nations and without the concern of work experience opportunities; and that finally when students return to India — they are able to make a positive difference in contributing to society by using their world class education and training. NISAU wants to ensure the UK-India relationship goes from strength to strength and the historic educational ties are not negatively impacted.
Removal of Post Study Work Visa:
The removal of the Post-study work visa has been a matter of grave concern for Indian students and has severely discouraged them to apply to the UK universities due to the lack of opportunities for practical experience after university degree.
A study conducted by the London School of Economics and Political Science interviewed 1,336 international students from a variety of non-EU/EEA countries. Their results revealed: Of all the nationalities, Indian students felt the most aggrieved with 68% strongly agreeing with the statement that foreign learners would be less likely to come to the UK to study in the light of immigration reforms
International students, including Indian students are being distracted from their degree studies by the need to acquire work experience during their studies in order to secure sponsored employment. Students told the LSE that they were doing internships or applying for jobs while they were learning in a bid to secure a job at the appropriate skill and salary level within four months of graduation — as required under the new rules. A student described the experience as 'pushing myself beyond my limit' by doing an internship alongside their studies in order to persuade an employer to sponsor their visa
The desperation felt by these students is due to their need to make the cost of their degrees worthwhile by acquiring the relevant work experience after their studies. This is only added to by the rising aggregate cost of living and studying in the UK. Due to the abolition of the PSW, these students are placed at a disadvantage as compared to their European and/or British peers in terms of their career but also their academics and personal life.
We urge the UK government to recognise that most Indian students do not wish to settle abroad permanently and appreciate that in today's globalised world, they need to supplement their UK education with practical work experience. Indian students are suffering from a new vicious cycle whereby they are denied equal opportunities to find work experience to complement their degrees in the UK while also losing out on building their network in the Indian job market by missing on-campus recruitment opportunities in India.
These students are of significant benefit to the UK, both economically and otherwise. They contribute positively to the UK economy and go back as Friends of the UK promoting trade ties of the future. These students are an essential bridge to the UK-India strategic relationship of the future. Great Indian personalities such as Mahatma Gandhi and Jawaharlal Nehru are alumni of the UK, and this has given rise to an extremely strong, historic relationship but this is unfortunately now being degraded by recent immigration changes and the manner in which these have been carried out.
For India, this Brain Drain is a long term issue as many of its best and brightest seek education and employment opportunities abroad. India's vision is of supplying world class skilled labour to the world in the future but in order to be able to do so India must train its unemployed youth. British trained and educated Indian professionals can be of fundamental importance in bridging this gap. They understand both Western and Indian systems and it is this USP India must capitalise on in order to propel forward its vision for the future.
In this regard, we urge the British and Indian governments to collaborate on devising an appropriate immigration category that allows all considerations to be met — both nations' as well as the students'. The following is recommended.
Recommendation:
The UK government should create a specific 2-year employment and internship scheme for Indian students which is conditional on their return to India. After completing their education, students are able to apply for this visa with commitment to return back to India after 2 years. Students will not be permitted to switch over to any other visa category.
The Indian government should incentivise these returning professionals into Public Sector jobs to have the most effective impact within the Government as well as on the wider community
The subjects eligible for this scheme should be carefully chosen and must comply with the requirements of both countries' shortage subject lists
Benefits for UK:
UK universities will benefit from international fees, taxation\NI contribution from post study work & will be able to fill up skill shortages in UK
UK will once again become an attractive place to study as it has slipped significantly behind USA, Australia & Canada
UK Universities will continue to attract international talent which will encourage entrepreneurship, research and innovation in British class rooms
A multinational workforce which will raise UK university profiles in their home countries
Benefits for UK:
Returning students will share their international experiences and contribute to Mr. Modi's vision of developing India as an international labour resource pool
UK educated and experienced students will be able to apply scientific, technical and entrepreneurial skills to develop skilled resources in India which can then be used locally and internationally
Stronger ties with UK and increased opportunities for Indian businesses to invest in UK
We urge the British and Indian governments to collaborate on this issue, in order to end the negative impacts of the PSW removal and other immigration changes on the UK - India Educational Partnership.
#MyVoteMatters
As Commonwealth citizens, Indian students and alumni temporarily based in the country for their studies are eligible to vote in the British parliamentary elections. Most Commonwealth students do not realise that they have the legal right to vote in the UK parliamentary elections.
Voting is both a fundamental right and a duty that must be exercised in a democracy, and Commonwealth students have a fair chance at making their voice heard by exercising this right.
The 'My Vote Matters' campaign centres around creating awareness of voting rights and the process of voter registration in various ways including direct information provision, newsletters and via social media with the hashtag #myvotematters that helps them make the best choice.
We do not influence choice of candidate. Our focus is on generating awareness and encouraging voting.
My Vote Matters is a long-term NISAU campaign which is focused upon during each significant election. We have so far campaigned during the 2015 General Election and the 2016 London Mayoral Elections.
We have a standing NISAU Manifesto that we share with our members in order to help them focus on the issues of concern to the International Indian students and alumni community.