The King's Business School-NISAU India Series is hosted by Dr Kamini Gupta of Kings' Business School and Sanam Arora of the National Indian Students and Alumni Union, speaking to thought leaders across sectors to examine how India can leverage its unique resources and capabilities to claim its place as a global superpower, and how challenges to this transition can be overcome.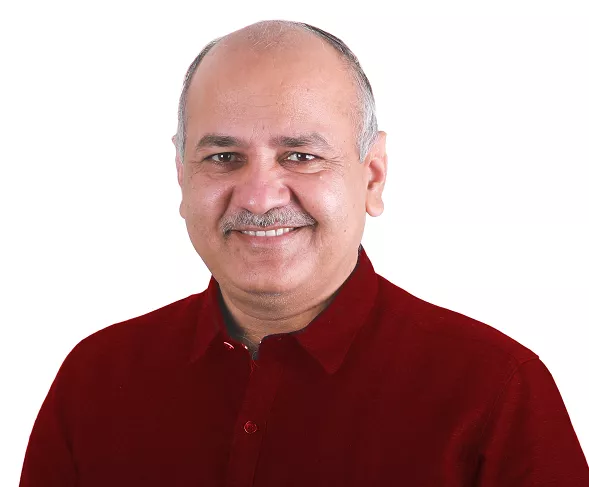 In our next discussion in the India Series join us in conversation with Manish Sisodia, the Deputy Chief Minister and Education Minister of Delhi credited with transforming the city's government schools.

With 600 million people under the age of 25, India is set to welcome a huge workforce into its growing economy in the next two decades. However, ranking only 115 of 157 countries in the World Bank's Human Capital Index, many are concerned that India's underinvestment in education will turn the so-called 'demographic dividend' of a youthful population into a liability.

Spearheaded by Mr Sisodia, since 2015 the Aam Aadmi Party-led state government of Delhi has made massive investments in the city's schools. It has doubled the budgetary allocation to education to 25% of the state budget, the highest proportion in India. In addition to new infrastructure and improved teacher training there have also been innovative curriculum changes, such as a Happiness Curriculum, and reforms to governance.

Delhi government schools have seen significant gains from this investment, achieving a record 98% pass rate in recent CBSE Class 12 exams, which are the key qualification for university entrance and professional training programmes and the highest score in the 2020 National Achievement Survey. The city's education reforms have also attracted international attention and Mr Sisodia has spoken at global education conferences and delivered the keynote address at the 2018 Harvard India Conference.

In our wide-ranging conversation with the Minister we will explore how Delhi achieved this success and whether it can be replicated across India. What are the opportunities and challenges of delivering India's National Education Policy and what role should different stakeholders play? And how can India adapt its education system and prepare its youth for what the future of work will bring?